Pediatric Cardiac Intensivist
Exciting Opportunity To Join Our Pediatric Cardiac Critical Care Program At Sunrise Children's Hospital


We are seeking a 6th Pediatric Cardiac Intensivist for our rapidly advancing CVICU at Sunrise Children's Hospital in Las Vegas, NV. The ideal candidates will be board certified/eligible in pediatric critical care medicine and either dual trained in pediatric cardiology or have completed a pediatric cardiac ICU fellowship.
Our pediatric cardiac intensivists are practicing in a state-of-the-art 14-bed CVICU to care for our >400 cardiac surgical cases performed each year.
The team is complemented by acute care pediatric nurse practitioners.
We are the premier provider of children's services, including procedural sedation services.
Our practice is complemented by a near full array of pediatric primary and subspecialty support including our affiliated pediatric hospitalist service, six pediatric intensivists practicing in the hospital's 24-bed PICU, 72-bed Level-IV NICU, a dedicated 20-bed pediatric emergency department, and pediatric and neonatal transport service.
Academic affiliation with the University of Nevada Las Vegas School of Medicine is available with pediatric, family medicine and emergency medicine residents rotating through the ICU.
Las Vegas offers a multitude of opportunities to live, work and play in one of the most magnificent entertainment centers in the world. With a wide range of housing choices you will find the community that is perfect for you and your family -- from family-friendly neighborhoods, master-planned communities, high-rises, condominiums, golf communities, urban and suburban options – there is something for everyone. The area is home to 357 public schools along with over 40 large private schools. The cost of living is affordable and there is no state income tax. For the sports enthusiasts, Las Vegas is home to the Las Vegas Raiders and the Las Vegas Golden Knights.
Benefits
Our clinicians enjoy a competitive compensation package with many locations offering sign on bonuses, relocation and tuition reimbursement.
*Our benefits include:
Health (various options), life, vision, dental and disability insurance
401(k) with annual matching program
Advanced and continuing medical education
Leadership training and advancement opportunities
Employee stock purchase plan at a 15% discount
Professional liability insurance
Support and payment for mandatory license/s and hospital credentialing
*These benefits are for full time employees, employees in other types of employment classifications may be eligible for some of these benefits.
---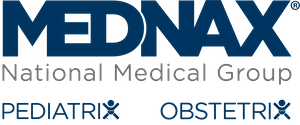 Mednax Services, Inc. is a national medical group. Over the last 40 years, through our network of over 3,500 clinicians in 39 states and Puerto Rico, we have reshaped care delivery within women's and children's specialties and subspecialties. Our clinical teams care for the unique population of high-risk pregnancies and critically ill infants and children in both hospital and ambulatory clinical settings. Over the years, clinicians practicing as part of Pediatrix™ and Obstetrix™ Medical Groups have used evidence-based tools, continuous quality initiatives, clinical research, and telemedicine to enhance patient experience, outcomes and provide high-quality, cost-effective patient care. Our nationwide team of almost 8,000 employees, including physicians, advanced practitioners, clinical leaders, business and operational experts, work together every day to fulfill our mission to take great care of the patient®. We invite you to join the Mednax family and help shape the future of health care. Find additional information at www.mednax.com.
MEDNAX is an Equal Opportunity Employer
All qualified applicants will receive consideration for employment without regard to race, color, religion, sex, sexual orientation, gender identity, national origin, disability or veteran status.
Effective November 1st, 2021 Mednax will require all employees and new hires to be vaccinated against COVID-19, unless they qualify for an approved medical and/or religious exemption.
Apply Here: https://www.click2apply.net/Na5bOxFPGkWOu1JafAEZZ

PI144027231